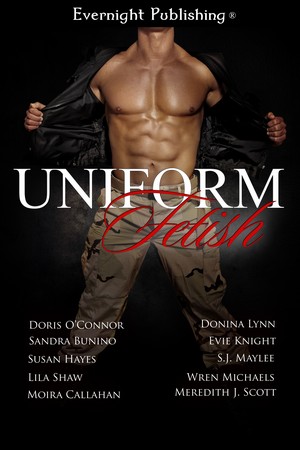 Before the Wilde Brothers series could happen, there was another love story that had to unfold. This story of the Wilde brothers' parents, Brian and Meg, and it gets the series off to a Wilde Start. 
My name is Brian Wilde. Officer Wilde if I'm on duty. I'm a beat cop from the Chicago Police department, and I thought I had my life more or less in order until the night I met her. She'd been attacked and I found her curled up by an alley dumpster, soaking wet, scared, and looking so damned beautiful she stole my heart before she said a single word. For her, I would break the rules that governed my life, both personal and professional. From the moment Meg came into my life, I knew she was special, and I knew I'd do anything to keep her safe.
I'm Meg Wilson, and I met Brian on one of the the worst days of my life. I caught my boyfriend cheating on me, got abandoned at a party by my so-called friends, then some lunatic attacks me, steals my purse, and leaves me sitting on a mound of wet trash with a bruised face and a sprained ankle. Then Brian appeared, and for the first time in my life I understood why some women had a thing for guys in uniform. He was a hero out of a storybook. Kind, considerate, brave, and protective, all wrapped up in Chicago Police blues. The worst day of my life turned out to be one of the best, and it was all because of him.
Published:
02/27/2015
Genres: