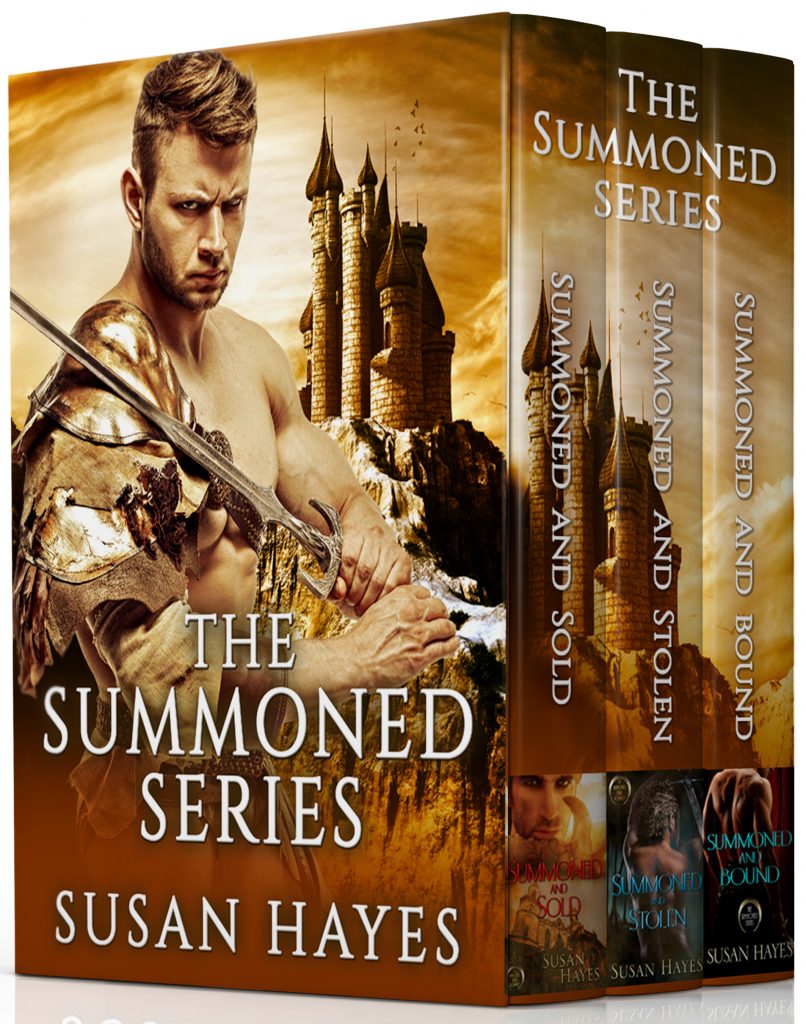 Part of the
Summoned
series:
Summoned - The Complete Collection

Three sizzling stories of magic, shapeshifters, and lovers bound by a destiny that will not be denied.
Summoned and Sold
Summoned into slavery, but unchained by love...
Torn from her world and enslaved by magic, Vela's fate is to be sold to a king who plans to breed her shifter traits into his family bloodline.
Torin is heir to a madman's throne, forced to watch as his father's depravity pushes the kingdom to the brink of chaos.
One look at Vela & Torin knows he'll do anything to keep her, but how can she ever learn to love a man she is forced to call master?
Summoned and Stolen
Enslaved by magic and taken as a prize of war, Lily finds herself at the mercy of a cruel new master.
When the man who hired Kel to win a war breaks their contract, the mercenary takes a pretty fae pleasure slave as payment instead.
To survive, Lily must put her life in a killer's hands. To have what her heart desires, she'll need to heal more than Kel's wounds. She'll need to heal his heart.
Summoned and Bound
Two souls bound by fate. Two lovers enslaved by magic.
Vamir Halmar is the Commander of the last Company of Guardians. When a summoning spell targets the wrong man and drops Vamir into the enemy's hands, he discovers his salvation in the form of Gwyneth Annaren, a beautiful slave with quicksilver eyes and the heart of a warrior.
**As an AmazonAssociate I earn from qualifying purchases**