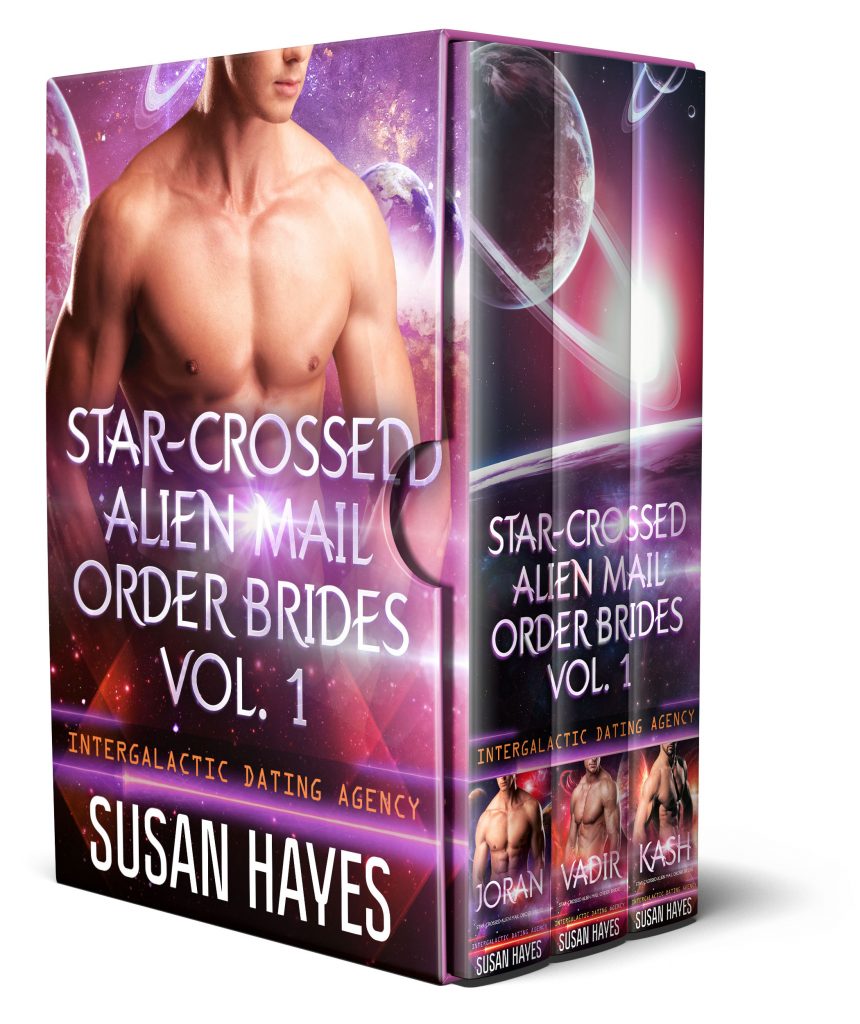 This collection includes Books 1-3 of the Star-Crossed Alien Mail Order Brides series, Joran, Vadir, and Kash. Join these three alien males as they go in search of love on the far side of the galaxy, on a primitive planet the resident lifeforms call Earth.
What do you do when your planet runs out of women? Send for takeout, of course. 
Joran
Joran, Crown Prince of Pyros, needs to claim his mate in order to ascend to the throne one day. The problem? His destined mate isn't on Pyros.
This book contains a redheaded barista who doesn't believe in aliens, and a prince who is used to getting anything he wants without having to work for it…until now.
Vadir
Vadir has a business empire to run and no time to spare on frivolous endeavors. So how did he wind up on the far side of the galaxy to claim a mate he never signed up for? A matchmaking queen and a royal decree, that's how.
This book contains a bohemian blonde with a hell of a right hook, and an interstellar tycoon who is about to learn that the best things in life can't be bought or sold, they have to be won.
Kash
Kash knows he'll never be allowed to claim a mate. A lifetime of military service has left him too battle-scarred and broken to be considered for the off-world mating project his rulers have created to save their people.
This book contains a hopeful romantic who is giving up hope, and a soldier who is about to discover that love doesn't obey orders, and it can't be bound by rules.
This boxset is now available in Audio!