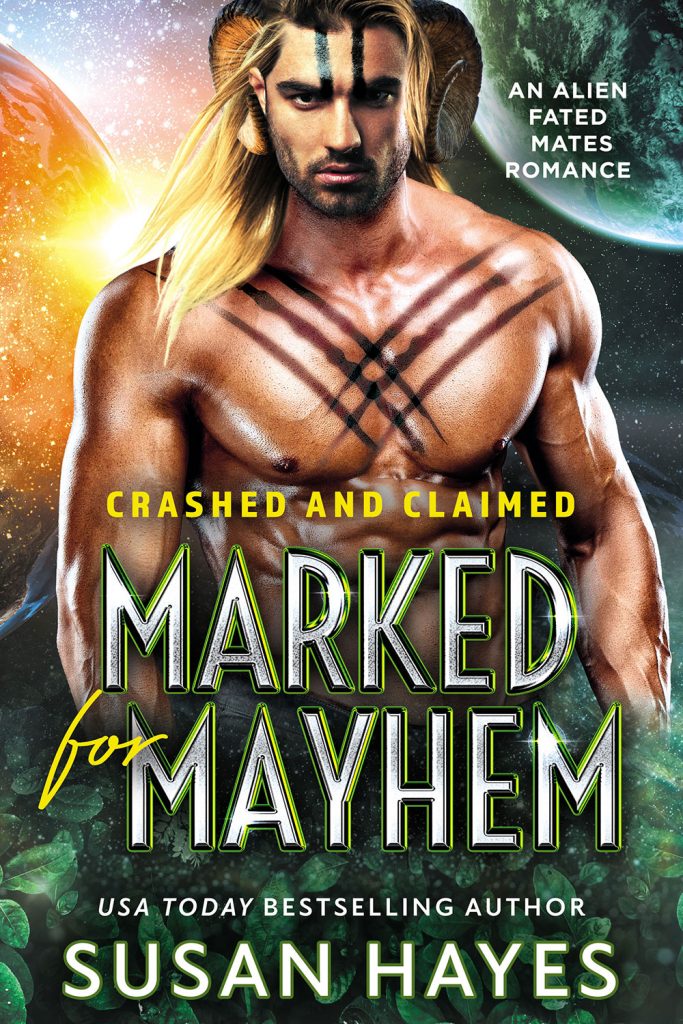 Her last shot at love just crashed and burned… literally.
 Bella signed up for the interplanetary courtship cruise hoping for travel, adventure, and maybe a chance at romance. Now she's crash landed on a strange planet with no one around but a horned, alien hottie who showed up and laid claim to her gear, her ship… and her.
He's too brash, too pushy, and much too young for her. He's also not taking no for an answer…
This wasn't the adventure she imagined, but it might just be the romance of a lifetime, if she can stay alive long enough to enjoy it.
**Buckle up. This sci-fi romance contains an alien with fur, fangs, horns, and a very possessive attitude when it comes to the woman he's claimed for his own.
 Now Available in audiobook format! Find it audible now and other vendors very soon! 
**As an Amazon Associate I earn from qualifying purchases**
Want to read Chapter one for free?  Click here and enjoy this preview.