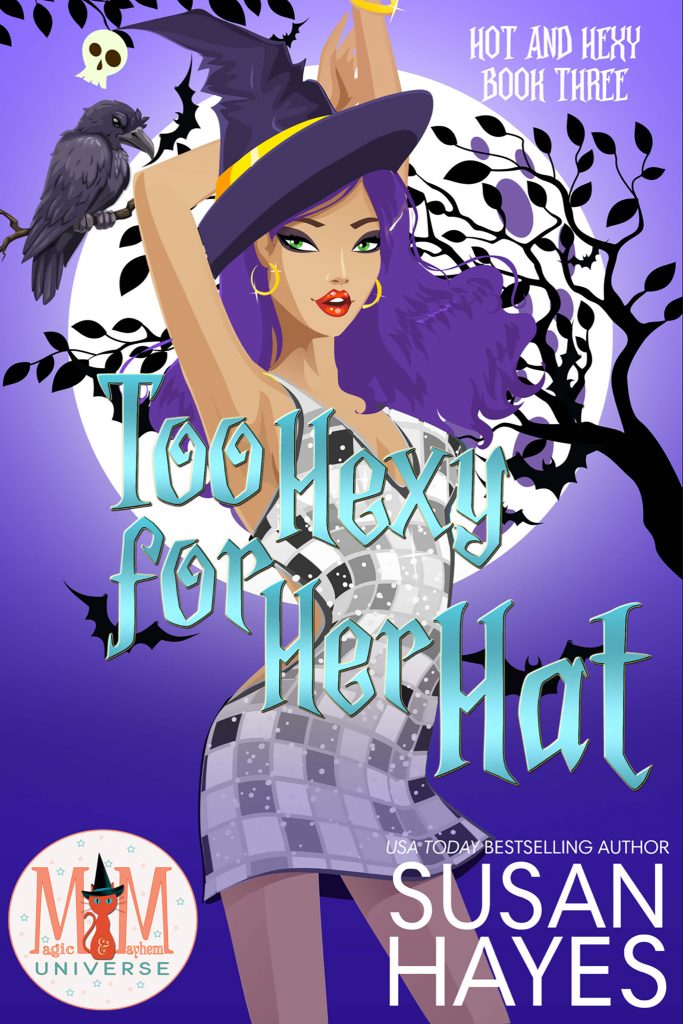 Part of Robyn Peterman's Magic and Mayhem Universe
She's determined to choose her own future. He's looking for a way to change his.
 Destiny might be calling Luna Storm, but no one said she had to answer the phone.
Her Mission: Defy Fate, hide from Destiny, and do everything she can to avoid repeating her parents' mistake… the one that got them killed.
Her Allies: A raven familiar who won't shut up and a smoking hot warlock who won't share his secrets, but will share his chocolate pizza.
Her Enemies: A warlock with delusions of grandeur and a destiny that won't take no for an answer.
Her Plan: Plan A - stay out of Fate's way. If that fails? Plan B is simple. Show the world the danger of coming between a witch and her happily ever after… even if he turns out to be the enemy.
A note from the author: I love this world, adore Robyn Peterman, the woman who created this wonderful, madcap universe, and I'm honoured to be part of this marvellous madness.
Ready to learn more about the Magic and Mayhem Universe? - CLICK HERE
**As an Amazon Associate I earn from qualifying purchases**