Two bullets. That's all it took to change Taggart Wilde's life.
His wounds have healed, but his career as a police officer is over. Struggling to move on, Tag is looking for a new purpose, and ends up finding it in the most unlikely of places.
Jolena Miller's passion is fixing up classic cars. As the owner of her own garage, she's convinced herself she's happy just being one of the guys -  unnoticed and unremarkable…Until she meets Tag.
One look at the curvy mechanic has Tag's engine revving, and he is determined to make her his. But just as Jo starts to believe they might have a future together - her ex-husband reappears, threatening her business, her happiness, and even her life.
When pushed to the edge, can two lonely hearts fight for a future together, or will the past be too much to overcome?
Now Available as an AI narrated audiobook! Find it at Google Play and Kobo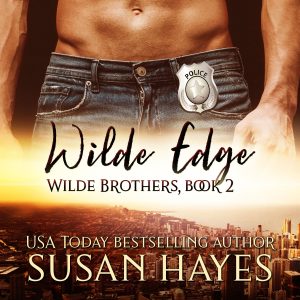 **Publisher's Note – This book was previously released with another publisher under the same title. It has been lightly edited but the story remains the same. 
As an Amazon Associate I earn from qualifying purchases.