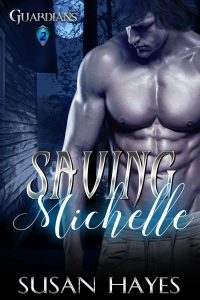 All Michelle Jamieson wants is a fresh start. She's ready to rebuild her life and put the memories of her abusive ex-boyfriend behind her, but her ex isn't ready to let her go, not even after his death.
Security consultant Sinjin Heath is on leavewhile recovering from a mission that went tragically wrong. The physical scars may have healed, but he still doubts his ability to protect anyone ever again.
When Michelle arrives at the lakeside cabin next door to Sinjin things start heating up fast. Before they can plan for any kind of future, they'll have to put the ghosts of past to rest forever.
Ready or not, Sinjin finds himself back in the protection business, and if he fails this time, he'll lose the woman he loves.
**Publisher's Note – This book was previously released as Saved By Sin.