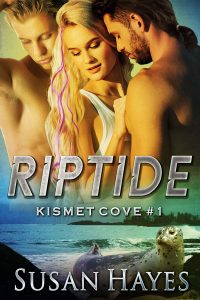 A letter from her dead mother sends Jessica Martin across the country to the wilds of the west coast in search of answers. Instead, she finds two gorgeous men who want her in their lives, and in their bed.
Rory Frazier's birthright is to lead a secret colony of mythical shifters known as selkies, but only if he and his blood brother, Evan Sinclair, can find their mate.
Fate brought them together, but uncovering the colony's dark past might just tear them apart.
Check out a sneak peek at Riptide today.
**Publisher's Note – This book was previously released with the same title. It has been lightly revised and updated.