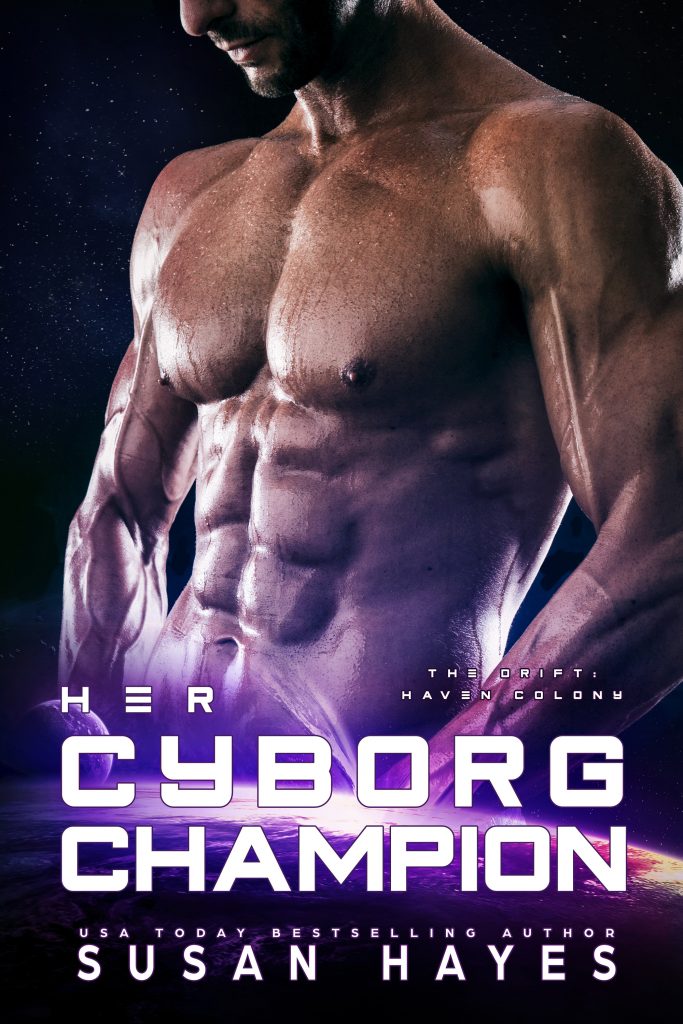 She risked everything to escape from Earth - but her new life came with a cost.
Haven colony is Maggie's new home and her one chance at freedom. Clean water, free air... As far as she's concerned, it's paradise. But getting here meant leaving her best friend behind.
It doesn't take long for her to learn Haven is surrounded by hidden dangers—and the most dangerous of all is a sexy, scarred cyborg named Striker.
Humans took everything from him. His family, his friends, even his voice. Why would he trust one of them with anything?
Striker just wants to live quietly. The wild places beyond the colony are his sanctuary, a place he can go to forget about his past and the ones he failed to protect.
He intended to stay clear of the human colonists. Then, one of them started entering his woods. Maggie isn't like the others. She's determined, beautiful, and unaware of the dangers prowling the forest.
He never wanted to be responsible for anyone again, but the flame-haired beauty needs him more than she knows… and he might need her more than he thinks.
Check out a Sneak Peek at chapter one HERE.
"As an Amazon Associate I earn from qualifying purchases."