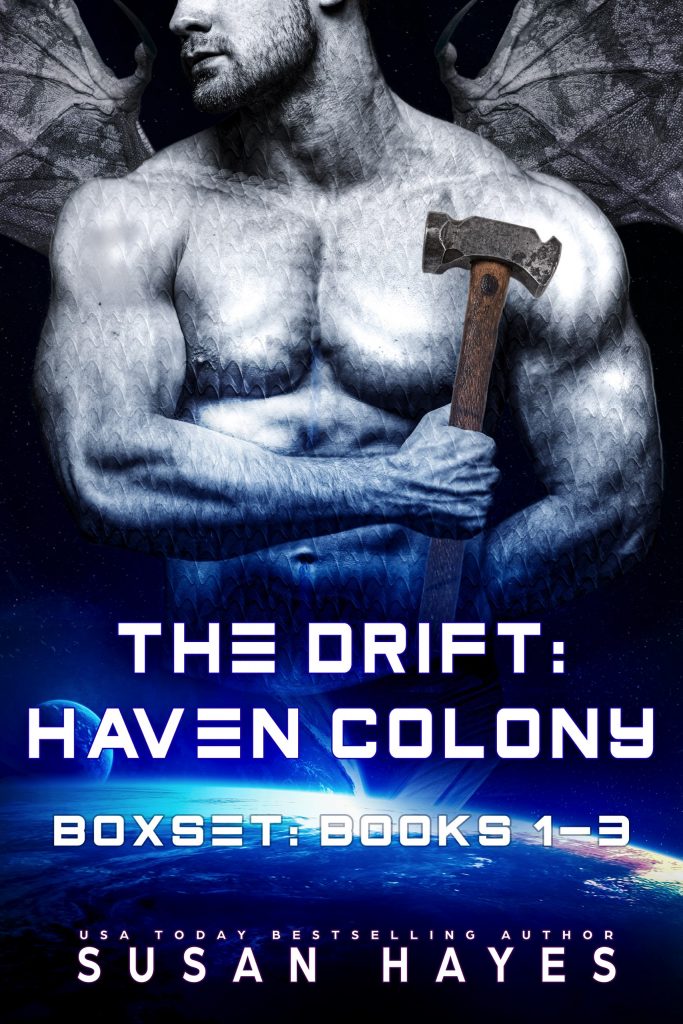 Cyborgs, aliens, intrigue, and romance… Welcome to Haven Colony.
This box set includes books 1-3 of the Drift: Haven Colony series.  Her Alien Mates, Her Cyborg Champion, and Her Alien Forgemasters.
Her Alien Mates
 She dreamed of being free to make her own decisions. When it comes to a mate, why must she pick just one?
Haven colony has everything a newly freed cyborg could hope for. After a life of violence and forced obedience, Shadow can finally make her own choices. But freedom comes with its own challenges – and hers includes a pair of sexy as fraxx aliens who both lay claim to her heart.
Her Cyborg Champion
She risked everything to escape from Earth - but her new life came with a cost.
Haven colony is Maggie's new home and her one chance at freedom. Clean water, free air... As far as she's concerned, it's paradise. But getting here meant leaving her best friend behind.
It doesn't take long for her to learn Haven is surrounded by hidden dangers—and the most dangerous of all is a sexy, scarred cyborg named Striker.
Her Alien Forgemasters
She doesn't do mornings, cardio, or long-term relationships. Then her mates walked into her bar…
  Anya couldn't be happier. Her tavern is packed every night, her staff is amazing, and her nosy mother is busy hauling cargo on the far side of the galaxy. It's taken her years of work to reach this moment, and she's ready to relax and enjoy the ride.
The last thing she needs is a romance to mess up her plans. She's managed quite well without a man in her life, so why did the universe send her two?