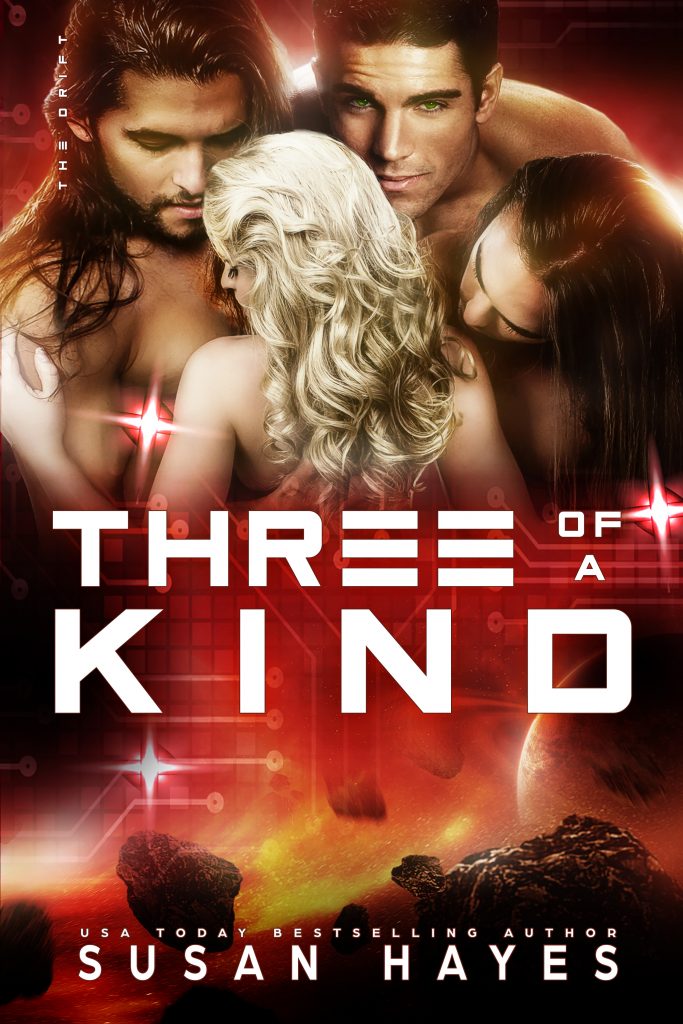 When the chips are down and the stakes are high, winning takes three of a kind
Dr. Alyson Jefferies treats everyone who comes through the doors of her medical clinic, regardless of species or social standing.  The corporations who run the Drift don't approve of her open-door policy, but Alyson is determined to fight for her patients, no matter what.
Cyborg brothers Dirk, Blade, and Lance Trello were designed for combat, but the Resource Wars ended before they drew their first breath. Soldiers without a war, they drift from place to place, looking for a purpose and a reason to settle down.
When corporate secrets and hidden agendas put Alyson's life in peril, the three hot-blooded brothers know they've found a cause worth fighting for. They are going to protect their defiant doctor—while trying to convince her that sometimes the best things in life come in threes.
**Now Available in Audio - Buy it Direct for the best price!**
As an AmazonAssociate I earn from qualifying purchases.
Published:
06/20/2017
Genres: