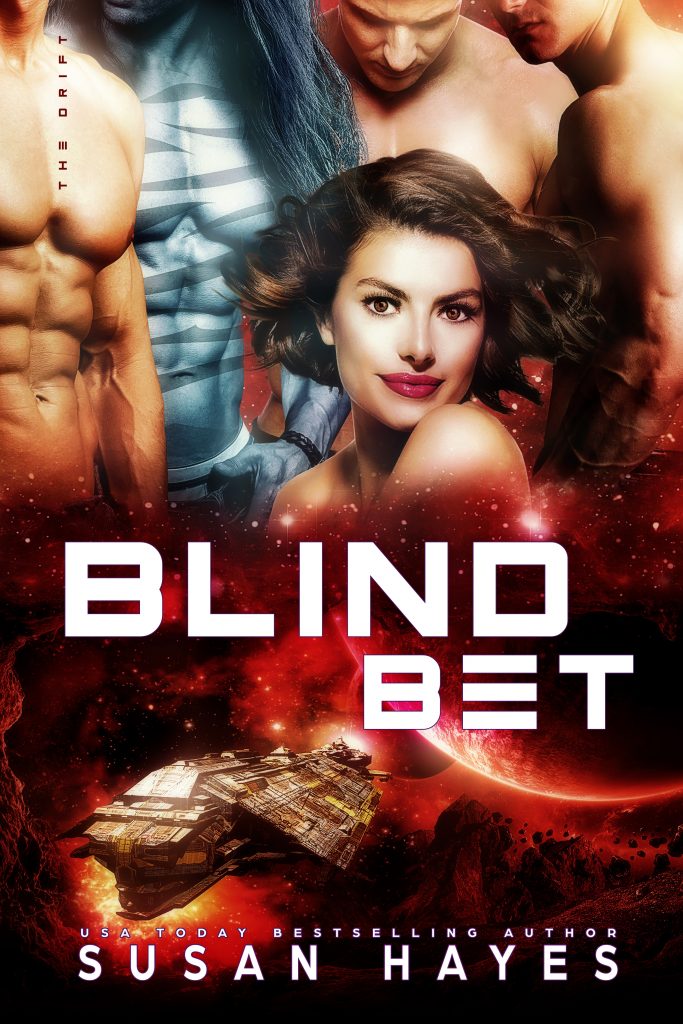 Some rules were made to be broken.
Layla Corbin loves her life as a technician on the deep space asteroid-mining ship, Kessel Queen. Great job, great companions, great money. Perfect, except she wants all four of her sexy crewmates. The rules of the ship state she can only have one – an impossible choice.
When Mace issued that order, he did it to protect his crew. He never imagined that they'd all fall for Layla.
**Note from the Author. This is the story that started it all. The first story I set in the Drift Universe, home of both the Drift and Nova Force series. This version of Blind Bet is a re-release with a new cover and revised/expanded content.**
Now Available in Audio! Buy it Direct for the best price.
Check out a sneak peek at Chapter One right now.
As an Amazon Associate I earn from qualifying purchases.